CUSTOMER FEEDBACK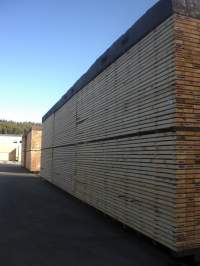 "You and your team have done a lot of training with the Northpine team over the years. You have taken a number of our employees to National Certificate Level and given them confidence in the positions they hold at Northpine. Timber Grading is very complex and with your training our graders have a high level of competence. Four years ago Northpine commissioned their kilns and we had inexperienced operators. Over the years with Woodwise's knowledge and expertise the operators have become very competent and wise boilerman / kiln Operators that have a very good working relationship with Woodwise. The experience and expertise that you and your team bring to the timber industry is invaluable."
Richard Wilson and Keith Reay Directors Northpine.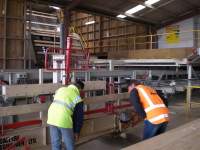 "The staff we have sent for verification training now have a very clear understanding of what is required of them when completing verification testing. They are able to interpret the charts and know what process must be followed under the standard should a failure occur. Two staff members are now in the process of completing the level 4 Verification Testing. They have taken ownership of the testing and tak pride in "getting it right.""
John Sanders Product & Process Development Manager Taranaki pine.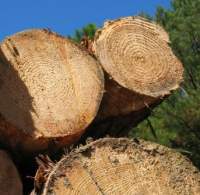 "The Dept of Corrections work & rehabilitation services has employed Woodwise for many years now. This has been primarily for on-site training of Prisoners at Rangipo Prison Saw Mill. Work & rehabilitation services recognise Rangipo Sawmill as a success on several levels. One very significant area excompasses the consistent training & up-skilling of Prisoners for the purpose of rehabilitation. This involves Prisoners gaining unit standards and working towards NZQA National certificates in the Timber Industry while they are employed at the Rangipo Sawmill. I have witnessed the benefits and input of woodwise over a period of many years. The sawmill operates with enthusiasm from the workers as they develop pride applying their new skills and seeing positive results. In the last 3 years I have seen several prisoners acheive Level 2 National certificates and some have worked even further to gain Level 3 National Certs. Woodwise has brought both enthusiasm and great knowledge to our sawmill and have become a part of the team. The results and benefits of their input are obvious on-site. Many Thanks."
Graeme Draper Sawmill Instructor-Offender Employment Rangipo Prison Sawmill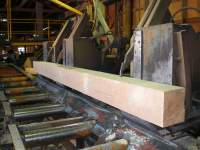 "At a guess I would say we've been using Woodwise for close to a decade. I myself have partaken in some training with Woodwise and a large number of our staff (both present and ex employees) have gone through training with Woodwise. The thing that I appreciate most with the approach that Woodwise use is that they are well aware of some of the literacy and numeracy issues that plague our industry. I have lost count of the number of times that we've begun drafting up an external training plan for one of our employees and they have attempted to shut down for fear of being made to look stupid because they may struggle with writing or reading. After much coaxing you get them to commit to it- and they manage to pass the training with ease. Woodwise tutors use a number of different teaching tools to combat any learning difficulties our staff may have to ensure that the messages they are trying to get across sinks in. This is extremely important to us because we want to be able to see alot of benefit in staff doing at home study with a test later on down the track, as it may not be evident that they cannot read or write. We see an immediate payoff in these staff in particular- Once they realise that they can break down that barrier to learning their self confidence increases and they become a far happier and more confident person in their work. However having said that even the staff that do not struggle with reading or writing become different people as they work their way through some external training. It goes without saying that we see an improvement in quality control in any staff that are going through grading training ( 3 named employees as examples), but I feel like the biggest payoff is the type of culture that Woodwise help us to create. We feel that any money invested in someone that is willing to give us their all, is money well spent. Over recent years when things were tough we couldn't be as generous as we would've liked with wage reviews, bonus systems and other benefits. So we decided from the outset that training would be one sector that we would continue to fund. By offering our staff good quality external training, by people that genuinely want to see them succeed and will use any tools required to help them get there, our crew are happy, feel like they're actually getting somewhere and are therefore far more productive."
Felice Croft
Production, HR and HSE Manager
Croft Pole Distributors Ltd Whangarei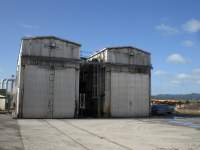 "To Whom it may concern,
I personally have had huge benefits from the training I have received firstly by Ted Morris and then later by Paul Carpenter. Their training has enabled me to gain my national certificate level 4 solid wood manufacturing (advanced) with strand in timber drying. This has enabled me to improve the performance and efficiency of the three kilns that are currently in use by W Crighton saw mill. I have now been able to advance my career in the timber industry and now hold the position of Production Supervisor.
When I took over the role of supervisor I could see a problem with our grading so after discussion with Paul we enlisted his services and Keith Matheson was able to spend time with our graders and improve the standard and consistence of our product lines. Keith's regular site visits and his passing on of his knowledge has meant that our graders continue to grow in confidence and the mill has greatly improved its profitability by consistently producing quality product lines.
One advantage I have found that Paul, Keith and Ted have is that they have all been there and done that within the timber industry and knowledge like that is hard to come by and they are able to pass on this knowledge and experience in such a way that no matter what level you are at it is easily understood.
If anyone has any question please feel free to contact me.
Regards"
Lex McRae
Production Supervisor
W Crighton & Son Limited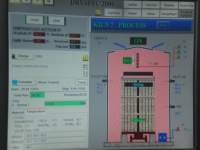 "Hi Paul,

Anytime Ted wants to bring any other kiln operators to our plant a phone call is all that is required. No problem what so ever. Nice chap with good knowledge,always good to bounce ideas off blokes like him.

In regard to David completing kiln operators course,this has been a huge benefit to Dave as well to Arbor Reman. He has a much better understanding of what actually happens during the drying process as well a better understanding of what is required to get a consistent result.Especially as we do more heat treating but still trying to maintain a consistent 20% mc.
As Dave has been at Arbor more than ten years he has had a good grounding in the practical aspect of kiln management,relating practical to theory is a lot more beneficial than theory to practise. Putting the icing on the cake so to speak. Feedback from Dave is more positive,as well his comments towards Ted are very positive."
Mark Watchman
Production Manager
Arbor Reman